Manam Applications Ltd develops leading software solutions for managing transportation infrastructure projects. Our state-of-the-art solutions provide tight control over all project assets & components, significantly reduce maintenance costs, and increase network capacity and road safety.
About
Manam Applications Ltd is a software company who specializes in giving solutions and services to various aspects of Civil Engineering, such as RBMS- Road and Bridge management systems, Field surveys and Quality Control Management Systems. We combine theoretical knowledge with vast field experience.
Our team consists of over 10 experts in various fields: Civil Engineering, Software engineers, Mathematics, GIS (Geographers), IT (Information Technology), Field Surveying.
Manam has been doing road and bridge surveys with advances sensors (location based- DGPS, DMI, multi HD cameras, Lasers, LIDAR) in the collection of road and bridge networks for the last 10 years.
Our clients include both leading national and international firms: Israeli DOT (Department of Transportation "Netivey-Israel"), the Ministry Of Defense, Israel Railway, "Trans-Israel Highway", Municipalities of Tel-Aviv, Jerusalem and others, World Bank (Africa, Asia), Ashtrom, TAHAL Engineers, RCC Nigeria, SBI (Solel Bone international) and many more.


Our Solutions
Click the Tabs below to read more
Pavement Management System
Manam™ PMS assists road network managers in evaluating road pavement condition, planning pavement maintenance and repair.
Manam™ PMS includes a rich GIS environment and allows users to easily manage road surveys, import survey data, analyze current pavement overall condition, predict network future performance, and define expected needs for pavement network maintenance.
The PMS system (also named sometimes RIMS or RAMS) optimizes and applies treatment options over multi year periods - using engineering-mathematical algorithms including PCI (PAVER), HMG sections (AASHTO App. J), IRI, Rut, SN etc. and applied budgetary considerations.
Manam™PMS outputs the results in a variety of formats appropriate to different levels of decision-making.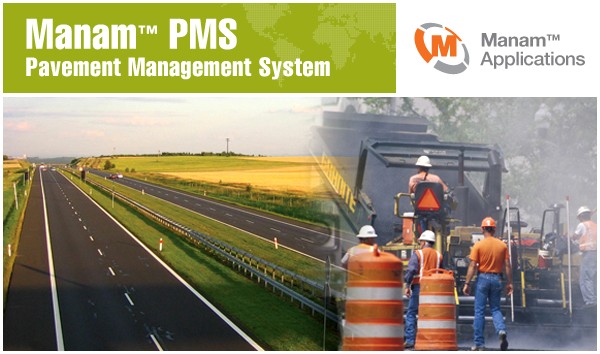 Talk to us


Manam Applications, Ltd.
15 Hatarshish Street ,
Caesarea Industrial Park, 3079560
P.O. Box 3544

Tel: +972-4-6276771
Fax: +972-4-6276773


Email:
[email protected]